We are an inclusive and kind team that values diversity. We see our work as a privilege, not an obligation.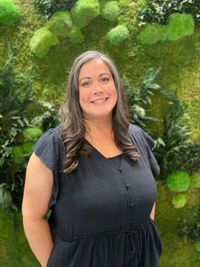 Dr. Hilary Maag
Dr. Hilary Maag (she/her) is the Director of Training and Development and founder of S.I.G.N. Academy. In addition to D/HH family members, Hilary has unilateral hearing loss. She holds a Ph.D. in Organizational Leadership. LinkedIn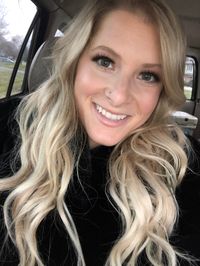 Amanda Heikkila
Amanda Heikkila (she/her) is our Director of Operations and a skilled Interpreter Mentor. With a passion for training and leadership, she holds a BEI certification and a B.A. in Sign Language Interpreting.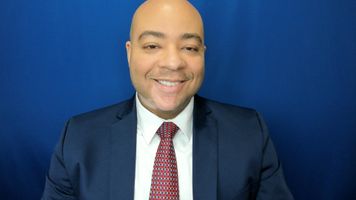 Darren Reed
Darren Reed (he/him) manages our Trilingual Services. Darren is also a Nationally Certified Spanish Medical Interpreter and a Mississippi State Screened American Sign Language Interpreter. He is Director and Owner of Master Lingo Institute.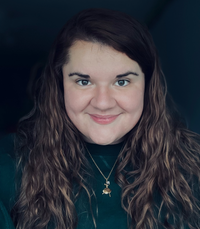 Ashley Hess
Ashley Hess (she/her) is our Creative Director and the organizer of our ASL Social Hours. As a member of the Deaf community, Ashley brings valuable perspectives to our team. She holds a B.A. in Creative Writing.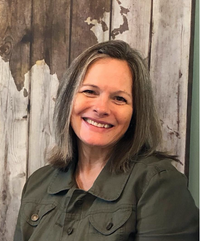 April Dunlap
April Dunlap (she/her) manages our Mentoring Services, offering tailored interpreter mentoring, growth experiences, and skill assessments. She is also a co-owner of CEUflix, an online platform for interpreter continuing education units.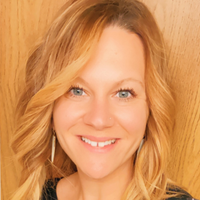 Marissa Larson
Marissa Larson (she/her) serves as our Program Coordinator and is a valuable member of the Deaf community. In addition to coordinating our programs, she delivers impactful trainings on a range of topics.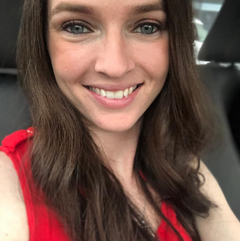 Desiree Adamchick
Desiree Adamchick (she/her) is a professional sign language interpreter who discovered her passion for sign language through a family friend who was Deaf. Since 2019, she has been working as an interpreter after completing an Interpreter Training Program.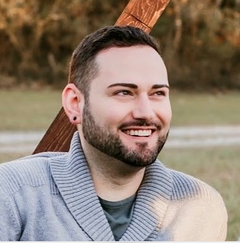 Taylor Anderson-Linnertz
Taylor Anderson-Linnertz (he/him) developed a passion for sign language at a young age after befriending a Deaf individual. He dedicated himself to learning the language and culture, eventually obtaining his degree in ASL Interpreting.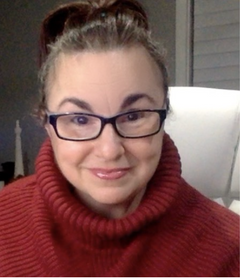 Elizabeth B.
Elizabeth (she/her) grew up Deaf, but the cause of her deafness is uncertain. Elizabeth loves introducing people to the beauty of Deaf culture and spreading awareness on Deaf people's capabilities and cultural differences anywhere she can. ]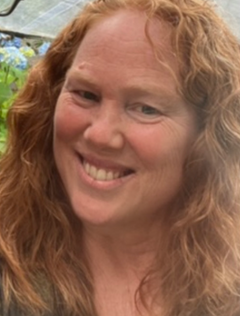 Stacey Ballard
Stacey Ballard (she/her) has been a certified interpreter since 2004 in Northern California. For the past 10 years, she has specialized in medical interpreting and has undergone extensive training, including the Certificate of Completion from RIT/NTID's Certificate in Healthcare Interpreting (CHI).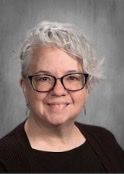 Cara Barnett
Cara Barnett (she/her), is a teacher for over 25 years in the field of ASL. Cara has a BA in ASL studies and a minor in Deaf Studies. She also has a Masters' degree in Deaf education with specialization in ASL. She also is an ASL poet and enjoys studying ASL poems.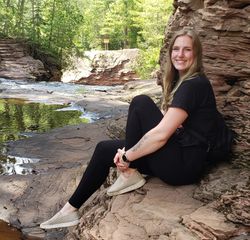 Karina Bronsink
Karina Bronsink (she/her) learned ASL because she wanted to communicate with a co-worker/friend in their language and fell in love with it and became an ASL Interpreter!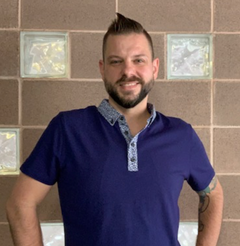 Dr. Brian A. Cheslik
Dr. Brian A. Cheslik (Austin, TX)- Assistant Professor and Program Director for the University of Texas Rio Grande Valley American Sign Language and Interpretation BA program. Brian holds a bachelor's degree in English Literature from Gallaudet University, and both a master's and doctorate in Deaf studies & Deaf education from Lamar University. Brian is a Certified Deaf Interpreter, specializing in music and theatre. He is the artistic director of Deaf Austin Theatre.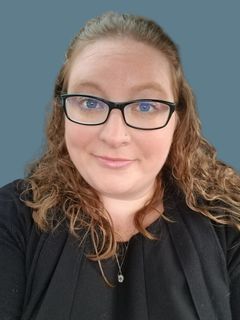 Courtney Coddington
Courtney (she/her) has been interpreting for 15+ years in a variety of settings including VRS, high tech, performance, light legal, light medical, business, education, and Anonymous programs (AA, NA, CA). She holds both an AAS and BS in Sign Language Interpretation as well as NIC certification from RID and earned a 4.3 on the EIPA.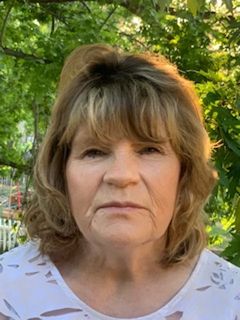 Cathy Copeland
Catherine Copeland (she/her) learned how to sign when she was 14 years old in a religious setting in California. Years later she moved to Montana. She was nationally certified by the age of 21. She currently holds a master's degree in Education, RID certifications, EIPA score of 4.8 and holds a Master Mentor certification.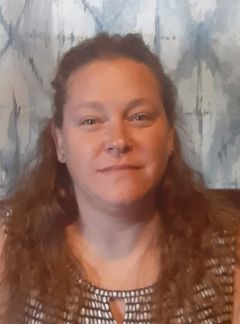 Harmony Cote
Harmony Cote (she/her) was born deaf and into a family with many deaf family members, spanning for generations on her mother's side. Harmony grew up in both the Deaf and hearing world and is able to successfully navigate both. She has attended both mainstream and deaf schools.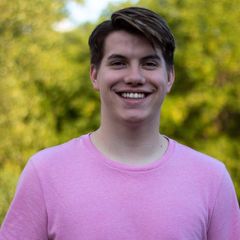 Jack Daraitis
Jack Daraitis (he/they) is currently completing their final semester of an Interpreter Training Program. Jack was drawn to learn ASL for many reasons: there was an SSP in their school that would talk about her job and about ASL, a family friend is a CODA, and ASL was a world language offered their high school. Jack has always been surrounded by the language.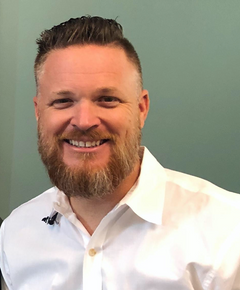 Jeffrey Dunlap
Jeffrey Dunlap (he/him) has been a Sign Language Interpreter for 23+ years with experience ranging from community work, VRI, cruise interpreting, and international conferences. He and his wife April are the proud owners of CEUFlix.com which is an affordable access to online CEU's. Jeffrey was the chairman of BCI in Jefferson City, MO for approximately 3 years.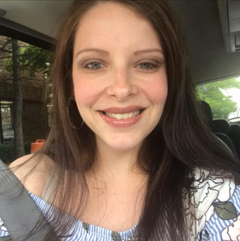 Nicole Faino
Nicole Faino (she/her) became deaf at the age of two. She has been a paraprofessional and a teacher for Deaf children for a decade. Nicole is a strong believer in the power of positive thinking in the workplace and developing strong relationships.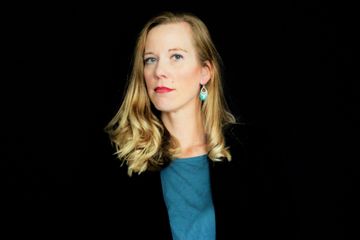 Sarah Francis
Sarah Francis (she/her) having Deaf sisters and a Deaf son started a journey of learning ASL through the Deaf community and by pursuing higher education. Sarah earned an AAS, a BS, and a MS in American Sign Language Interpreting.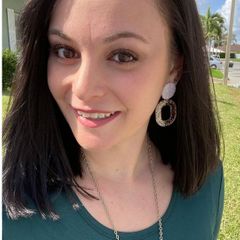 Melanie Frye
Melanie (she/her) received her B.A. in interpreting from The University of South Florida. She has worked as an interpreter in many different settings including K-12, post-secondary, medical, and VRS.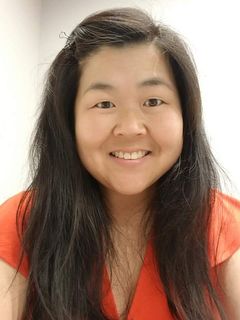 Jessica Gross
Jessica Gross (she/her) is hard-of-hearing, and has worked in Deaf education for the past 19 years. She started her career in education as an ASL interpreter. After discovering her own hearing loss, she earned her Masters degree and teaching license in Deaf education.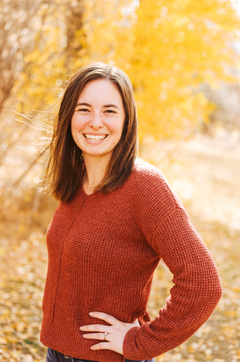 Kenzie Hearne
Kenzie Hearne (she/her) took ASL in high school and fell in love with it! She decided to go to school for ASL Interpreting and went on to interpret in education settings!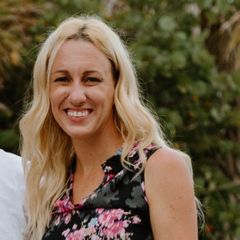 Andrea Hinkhouse
Andrea Hinkhouse (she/her) brings positive energy and motivation to her work as an Interpreter. With a childhood best friend who is Deaf, Andrea's passion for sign language has remained strong throughout her life. She graduated from Iowa Western Community College's Interpreter Training Program and holds a BA in Communication Arts.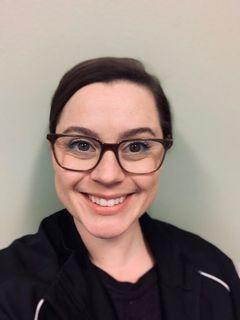 Samantha Hobart
Samantha Hobart (she/her/hers) has been interpreting in the Seattle area for 9 years. Graduating with her BA in Sociology from the University of Washington in 2009 and completing the Interpreter Training Program at Seattle Central Community College in 2012, she went on to earn her NIC in 2014.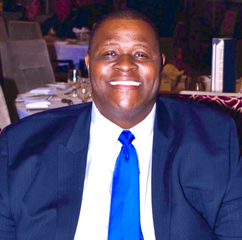 Ronald Howard
Ronald J Howard, a hard-of-hearing educator, brings over 30 years of teaching and mentoring experience. Recognized for excellence and awards, he has a DI background and holds certifications of completion in CDI training and the RID Code of Professional Conduct.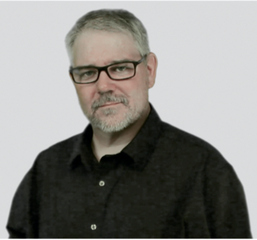 Damon Johnson
Damon Johnson (he/him) is a dedicated ASL Teacher with over 25 years of experience at Mounds View High School, MN, and Goshen College, IN. Holding an M.A. from Gallaudet University in Sign Language Education, he has also served as a Deaf mentor for 25 years.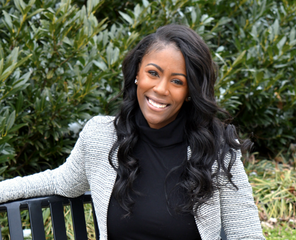 Janaya Joyner
Janaya Joyner (she/her), an educator from Long Island, New York, is passionate about teaching and American Sign Language. With a background in English Liberal Arts and a Masters Degree in Deaf Education, she brings patience, persistence, and passion to her teaching.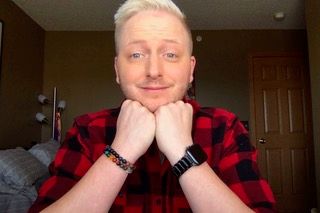 Sander Kirkwood
Sander Johnson (he/him) learned ASL because there were so many languages being taught in school, and he wanted to learn ASL because he wanted accessibility to someone who is not able to just learn English and communicate.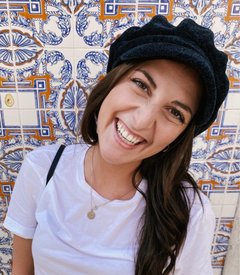 Karlie Kurtz
Karlie Kurtz (she/her) began learning ASL back in high school. After graduation she obtained her masters degree in Deaf/Hard of Hearing Education and attended Saint Paul College for ASL Interpreting. She enjoys building relationships and sharing her passion for ASL with others.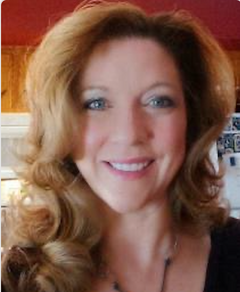 Kristin Kohner
Kristin Kohner (she/her) is in her 27th year of teaching and currently teaches ASL at the high school level. She is also qualified to teach Concurrent Enrollment course at the high school level. She worked as as a university secretary in the ASL office for two years while receiving her Master's degree.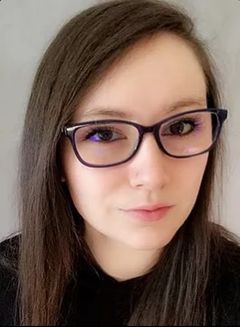 Sabrina Makai
Sabrina Makai (formerly Spansel) (she/her) is an Oregonian currently living in Scotland with her wife, Rebecca, and three cats, Portland, Salem, and Murray. Sabrina has worked as an Educational Interpreter since 2019 and has worked in Oregon, Alaska, and Washington for interpreting work. She obtained her MA degree in Interpreting Studies from Western Oregon University, and wants to go for a Ph.D or Ed.D in the future. She currently holds an EIPA score of 4.3 and is working towards NIC certification. Sabrina loves to travel, explore the outdoors, and relax with her kitties.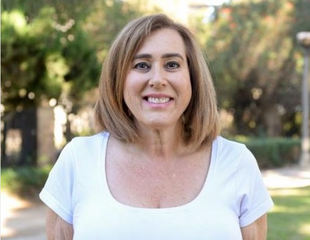 Hana Malmeth
Hana Malmeth (she/her) was born in Israel and moved to America at the age of 2. She was deaf at birth due to her mother having German Measles while pregnant. Hana is a strong believer of empathy and putting full passion into everything she does, whether it comes to friends, family, or her job.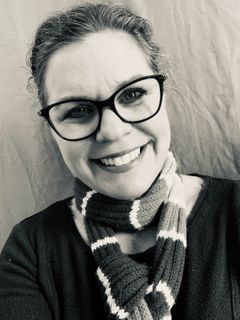 Amy Miller
Amy Miller (she/her) graduated with a certificate in Interpreting in 1993. She became RID certified (CI/CT) and went on to earn an Associate's in Interpreting (JALC), a Bachelor's in Workforce Education and Development (Southern Illinois University at Carbondale), and a Master's in Mental Health Counseling (Capella University).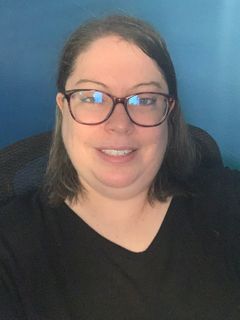 Samantha (Sam) Moss
Samantha 'Sam' Moss (she/her) is an interpreter since 2009, specializing in various settings including theater, music, medical, education, weddings, VRI, VRS, and the general community.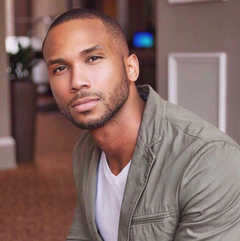 Kenton Myers
Kenton Myers (he/him) is a trilingual interpreter and owner of M&N Language Services, LLC in Birmingham, Alabama. He holds national certifications in Spanish interpretation. Kenton is also a RID Nationally Certified American Sign Language Interpreter (NIC) and serves as the president of the Interpreters and Translators Association of Alabama (ITAA).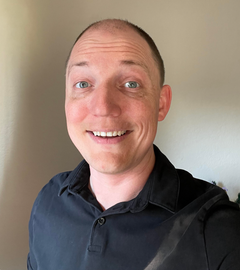 Michael Ottinger
Michael Ottinger (he/him) is an Orlando-based interpreter with a passion for American Sign Language (ASL). He has a B.A. in Communication and an A.A. in Sign Language Interpretation. Michael gained teaching experience in Beijing and worked at the Tennessee School for the Deaf. Since 2018, he has been actively interpreting in Orlando.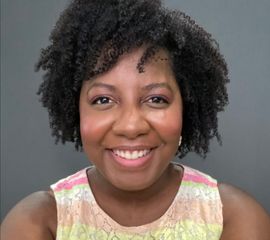 Lasia R.
Lasia has been around sign language her entire life but she decided to take interpreting seriously about 12 years ago. Knowing both ASL and JSL (Jamaican Sign Language) and has been an interpreter for the past 10 years. She loves traveling and experiencing different cultures, food and languages.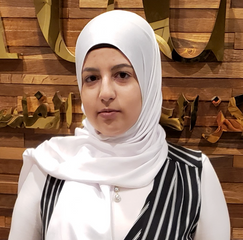 Sara Salem
Sara Salem (she/her) has always been focused on education and teaching others. Already fluent in English and Arabic, Sara became interested in American Sign Language and took her passion beyond learning the language to becoming an interpreter.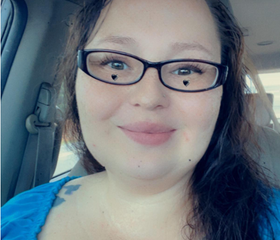 Dana Self
Dana Self (she/her) earned a Bachelor of Science in accounting from Strayer University and is pursuing a Master's Degree in Deaf Education at Valdosta State University. Growing up in a Deaf Family, Dana is dedicated to inspiring others to share her passion for sign language and Deaf culture. Together, let's break communication barriers!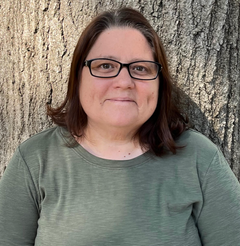 Carin Smutny
Carin Smutny (she/her) is a seasoned educator with 25+ years of experience. She is deaf, specializing in teaching ASL to hearing and Deaf/Hard-of-Hearing (D/HH) students. Carin teaches D/HH students at a college in Kansas City, Missouri, and holds a Master's degree in Education of the Deaf and Hard of Hearing from the University of Kansas.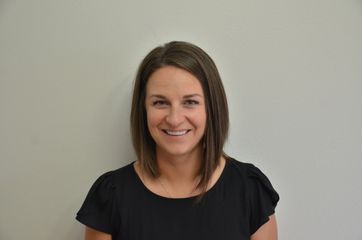 Sonja Sowders
Sonja Sowders (she/her) is NIC certified and has been working in the interpreting field for 14 years. She has a friendly approach to her mentoring but still pushes the people she works with to be the best they can be in order to provide the best interpreting experience for the Deaf individuals they work with. She graduated in 2007 with an Associate's degree in Sign Language Interpreting.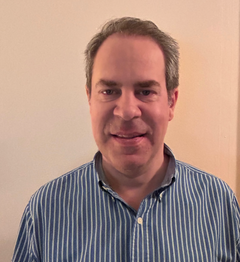 Tom Stockley
Tom Stockley (he/him) is a hearing instructor with over 10 years teaching Deaf and Hard-of-Hearing students, as well as ASL to adult learners in New York and Maryland. He holds a M. S. from the National Technical Institute for the Deaf in Rochester, New York. Tom cannot remember a time when ASL was not in his life, as he attended a preschool that integrated Deaf and hearing children.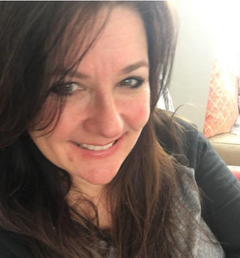 Lisa Tilleskjor
Lisa Tilleskjor (she/her) lost her hearing at age 4 and attended mainstream public schools. She holds a Bachelor's Degree in Family Life and Child Development from Mankato State University and a Master's Degree in Deaf Education from the University of Minnesota.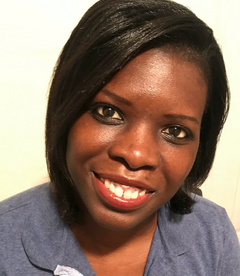 Sheila Ward
Sheila Ward (she/her) is a dedicated Sign Language Interpreter. She learned sign language as a teenager through CODA friends and interpreters, obtaining an AS degree in Sign Language Interpretation from Hillsborough Community College in 2007. She is currently working on a BAS degree in Supervision and Management.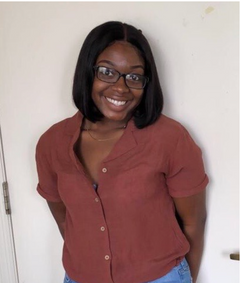 Tatyania Watts
Tatyania Watts (she/her) obtained her Bachelor of Science degree from Maryville College, majoring in American Sign Language- English Interpreting. However, her love for ASL didn't start there. Having Deaf parents allowed Tatyania to be immersed into the Deaf community where she made it one of her goals to instill that same love of the language into others.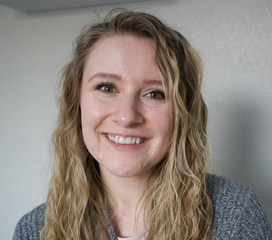 Lauren Woitalla
Lauren Woitalla (she/her) is a sign language interpreter with a passion for spreading the joy of American Sign Language (ASL). Learning ASL has opened many doors and started friendships that will last a lifetime.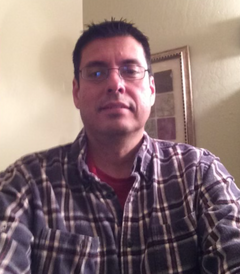 Alexander Zuniga
Alexander Zuniga is a Deaf educator with 30+ years of ASL teaching experience and a background in training sign language interpreters. Currently working in the medical field as a Caregiver, CNA, and CHHA, he is dedicated to supporting the Deaf/HH community.
Jeannette
Jeannette (she/her) originally started taking classes for her theater degree and has since transitioned into becoming a full time sign language interpreter. She loves the access and connections that ASL has given her over the years. It's such a rewarding language and she thinks everyone should learn ASL and be able to engage with such a wonderful community of people.