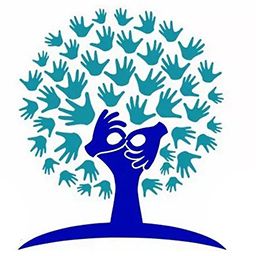 Formerly known as Perpetual Development, S.I.G.N. Academy has a rich history of providing professional development to sign language interpreters from 2009-2019. Since our rebranding in 2019, we have broadened our scope to include sign language learners, enabling us to reach a wider audience. Our diverse team comprises over 55 trainers, including Deaf, hard-of-hearing, and hearing individuals, who are located across the United States, Canada, and the United Kingdom. Together, we are committed to delivering high-quality training and fostering a supportive learning environment.
We have provided more than 6000 hours of ASL tutoring to individuals and families since 2019.
Hilary Maag, our Founder and Director of Training & Development, brings a wealth of expertise to the table. With a Ph.D. in Organizational Leadership and over 19 years of teaching experience, she is a seasoned professor. Hilary's research centers on online training and sign language, complementing her extensive background as a nationally certified sign language interpreter for more than two decades. Her impressive credentials include multiple national certifications and four post-secondary degrees specializing in ASL/Sign Language Interpreting. Hilary's leadership extends to her role as Program Director for a prominent online Bachelor's program, solidifying her commitment to excellence in education.