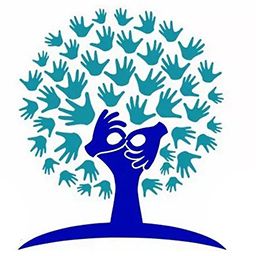 S.I.G.N. Academy was originally known as Perpetual Development, which provided professional development opportunities for sign language interpreters from 2009-2019. In 2019 we rebranded and expanded to include sign language learners, allowing us to work with even more people! Our team is made up of over 30 Deaf, hard-of-hearing, and hearing trainers who span the United States.
We have provided more than 3000 hours of ASL tutoring to individuals and families since 2019.
Our CEO, Hilary Maag, holds a Ph.D. in Organizational Leadership and is an experienced professor with over 17 years of post-secondary teaching experience. Her doctoral research focused on online training and sign language. She is also a nationally certified sign language interpreter and has been interpreting for over 20 years. She holds three national certifications: Registry of Interpreters for the Deaf (RID) Certificate of Interpretation, Certificate of Transliteration, and National Interpreter Certification - Master level. In addition to her doctorate, she holds three post-secondary degrees related to ASL/Sign Language Interpreting: Associates in Interpreting, Bachelor's in ASL and Deaf Culture, and a Master's in Deaf Education. She has been a professor in two Interpreter Training Programs and is currently the Program Director for a large online Bachelor's program.